Aesthetics
The Slidetite™ 2.0 has an aluminum retainer that snaps in place. The interior door face has absolutely no fasteners, giving the door a clean and professional look. Large factory-installed glazing creates an abundance of natural light.
Life Cycle
Slidetite™ 2.0 doors are engineered to operate for well over a million cycles. It's designed for a longer life with minimal maintenance required.
Safety
Slidetite™ 2.0 has been designed to minimize pinch hazards providing you, not only the highest performing four-fold solution, but a safe one as well.
Thermal Efficiency
Opens and closes twice as fast as sectional doors. This minimizes heat loss. Optional insulated tubular framing is available. You can also replace windows with insulated paneling to increase R-Value.
Manual Operation
Has the ability to disengage and reengage from floor level, for manual operation at any point in the cycle. This is an advantage available only on Slidetite™ 2.0 doors.
Find A Dealer Near You!
A door is only as good as its installation. That's why our doors are only installed by Authorized Dealers.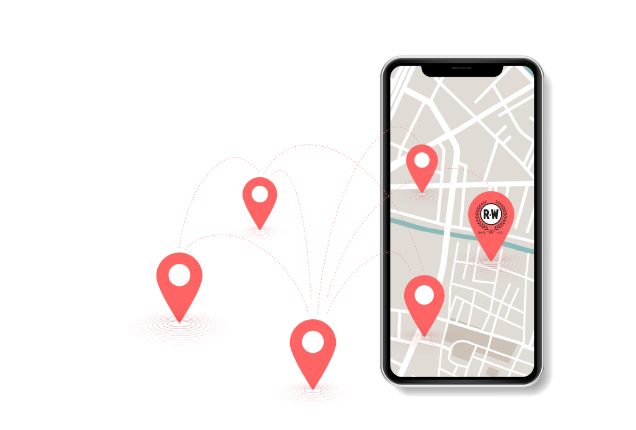 The Richards-Wilcox Difference
Since 1912
Incorporated in 1912, Richards-Wilcox was the first company in Canada to introduce sectional overhead doors and establish nationwide distribution channels. In the 1970s, RW launched a full line of steel sectional doors. In the 1980s, we began production of a continuous polyurethane insulated section – one of only three lines of its kind in North America.
The subsequent decades have brought continual improvements to our product offerings and manufacturing processes, including the addition of a full range of residential polyurethane insulated sectional doors. Celebrating our first centenary, RW is proud of our rich history of excellence. We are committed to be innovators of sectional door design and purpose to be the highest quality door systems manufacturer in the world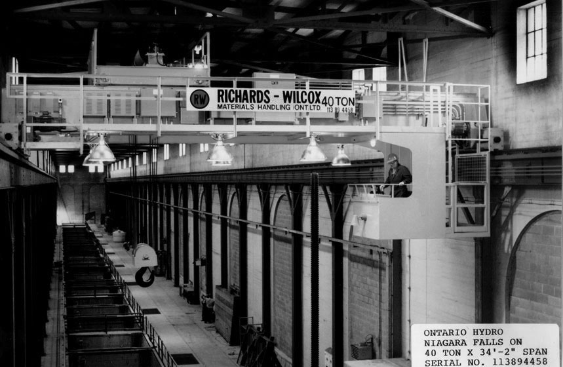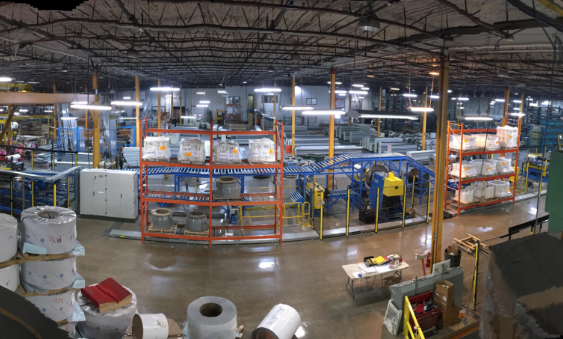 Quality Production
Every aspect of our manufacturing operation is subject to the highest standards. Our team of engineers is dedicated to researching state-of-the-art design and production methods. An in-house testing facility and uncompromising quality control inspections make certain that only premium products leave the premises. Using the best available materials and technology guarantees that the finished door system will be reliable, strong, and worry-free for years to come.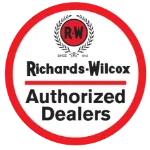 AUTHORIZED DEALERS
A door is only as good as its installation. That's why our doors are only installed by Authorized Dealers. This process ensures that every installation meets our standards of quality.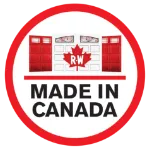 MADE IN CANADA
Richards-Wilcox™ Canada has been in business for over 100 years; from parts, to hardware to panels, R-W doors are proudly Made in Canada.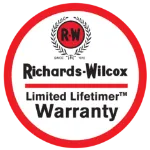 LIFETIMER™ WARRANTY

Neufoam™
In order to achieve the highest thermal values and stability, RW sections are evenly filled environmentally friendly CFC/HCFC-free Neufoam™. The higher density polyurethane insulation in a computer controlled continuous process provides uniform insulation, superior adhesion and excellent strength to the door panels.

WeatherLock™ System
Featuring our exclusive WeatherLock™ Section Joint, Dual Fin Triple Contact Weather Seal and Arctic Grade Bulb Shaped Bottom Seal with a Dual Contact aluminum retainer.
TruBalance™ Drum System
The patent pending TruBalance™ Drum System provides doors built with a heavy weighted glazed top section with up to an 87% better balance than industry standard.

Standard Hardware &
Standard Hardware Plus
We manufacture very beautiful doors. We also care about saving you the hassle and maintenance for many years to come. We have built our reputation on delivering exceptional quality. Our hardware items are manufactured to the highest standards in the industry.
Design A Door system will let you customize your door as you want!
Build the Garage Door of your Dreams with R-W's Design-A-Door Feature. Quickly Scroll through our myriad of models, styles and option and request a quote in a matter of minutes.


Their employees are efficient, doing an excellent job despite some scheduling mix-up and delay. Steven Johnson installed my garage door, he is curtious, friendly, wonderful and Hilario came back to install the machine. He did an excellent job also. I appreciate how they took their time explain and answer many of my questions. They provided quality work and they are both very professional. I would highly recommend this company to my friends and family.
Grace Tse


Anchor Doors & Service is a dealer for Richards-Wilcox Garage Doors. We sell both of their Commercial and Residential Lines. R-W has over 100 years in business, and they know how to a produce premium garage door in both quality and beauty in a competitive market. All of our customers that have purchased this product have been more than pleased with the outcome. 5 Stars for Richards-Wilcox Garage Doors
Audrey Rae


This morning, my car was trapped in my garage due to a broken garage door spring. I called RW Garage Door company at 7 am and by 8:15 am, there was a repair person at my home. I am happy to say that my garage door has been fully repaired. Trent was professional and did an outstanding job. Would highly recommend RW Garage Door company for all your garage door needs.
Vicky


Our RW Authorized dealer sales rep, Mara, was excellent in helping us choose the perfect garage door & opener system. The installation, by RW Authorized installer Paul, was done perfectly. He also helped coordinate things with the neighbor so our semi-detached units matched. Pricing was good and we are very pleased.
Bob Geddes


We got garage doors from Richards Wilcox Authorized Dealer. Very professional company and very professional job. You will not regret if you deal with this company. Well done Richards Wilcox.
Kulveet Chahal


Damian, Kyle and Mara were all very professional and fantastic people to deal with. We highly recommend RW and their dealers! In fact, can't recall another company that goes above and beyond like they do. RW DOORS made in Canada! Terrific!
R.G