The Newest Line Of High-Performance Garage Door Systems By Richards-Wilcox.
Since 1912, Richards-Wilcox Canada have been manufacturing quality doors in Canada for over 100 Years. Richards-Wilcox Residential Doors are not only one of the strongest, most efficient door systems in the world, but also offer a complete range of residential garage doors that will make your home look beautiful for years to come.
The R-W Landmark Series of doors includes
Find A Dealer Near You!
A door is only as good as its installation. That's why our doors are only installed by Authorized Dealers.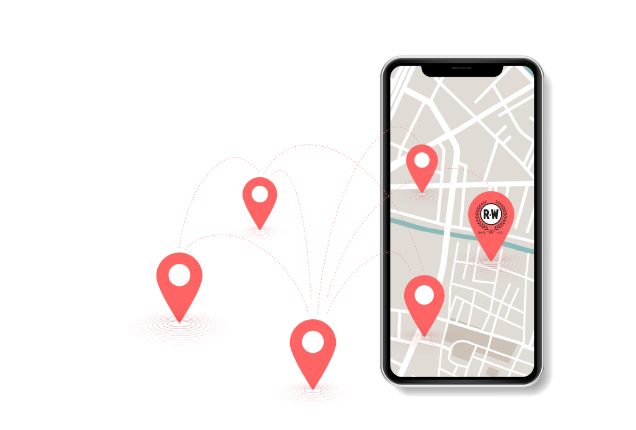 La Différence Richards-wilcox
Depuis 1912
Constituée en 1912, Richards-Wilcox a été la première entreprise canadienne à offrir des portes sectionnelles basculantes et à créer un réseau national de distribution. Dans les années 1970, Richards-Wilcox a lancé une gamme complète de portes sectionnelles en acier. Dans les années 80, l'entreprise a commencé la fabrication de portes avec isolation continue en polyuréthane. Il s'agissait alors de la seule parmi les trois chaînes de production similaire en Amérique du Nord.
Les décennies suivantes ont été marquées par l'amélioration constante de l'offre de produits et des procédés de fabrication, y compris l'ajout d'une gamme complète de portes sectionnelles avec isolation en polyuréthane pour le secteur résidentiel. Depuis un siècle, Richards-Wilcox est fière de sa riche histoire d'excellence. Nous nous sommes engagés à créer des concepts de portes sectionnelles novateurs et à fabriquer les systèmes de portes de garage de la meilleure qualité qui soit.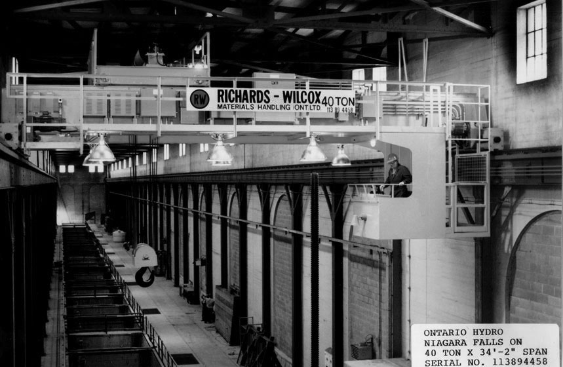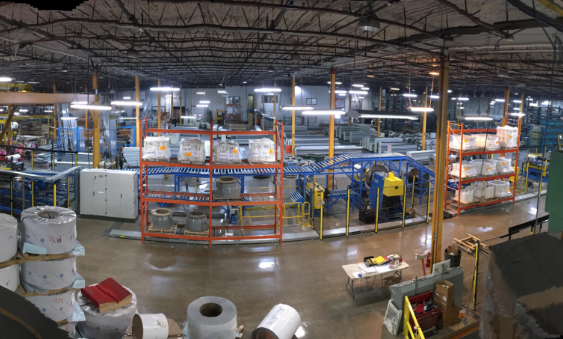 Production De Qualité
Chaque aspect de notre opération de fabrication est soumis aux normes les plus élevées. Notre équipe d'ingénieurs se consacre à la recherche de méthodes de conception et de production de pointe. Une installation de test interne et des inspections de contrôle de la qualité sans compromis garantissent que seuls les produits haut de gamme quittent les lieux. L'utilisation des meilleurs matériaux et technologies disponibles garantit que le système de porte fini sera fiable, solide et sans souci pour les années à venir.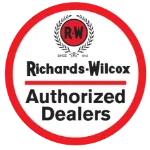 AUTHORIZED DEALERS
A door is only as good as its installation. That's why our doors are only installed by Authorized Dealers. This process ensures that every installation meets our standards of quality.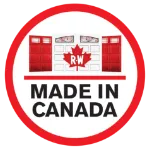 MADE IN CANADA
Richards-Wilcox™ Canada has been in business for over 100 years; from parts, to hardware to panels, R-W doors are proudly Made in Canada.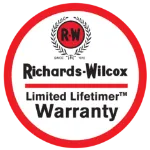 LIFETIMER™ WARRANTY

Neufoam™
In order to achieve the highest thermal values and stability, RW sections are evenly filled environmentally friendly CFC/HCFC-free Neufoam™. The higher density polyurethane insulation in a computer controlled continuous process provides uniform insulation, superior adhesion and excellent strength to the door panels.

WeatherLock™ System
Featuring our exclusive WeatherLock™ Section Joint, Dual Fin Triple Contact Weather Seal and Arctic Grade Bulb Shaped Bottom Seal with a Dual Contact aluminum retainer.
TruBalance™ Drum System
The patent pending TruBalance™ Drum System provides doors built with a heavy weighted glazed top section with up to an 87% better balance than industry standard.

Standard Hardware &
Standard Hardware Plus
We manufacture very beautiful doors. We also care about saving you the hassle and maintenance for many years to come. We have built our reputation on delivering exceptional quality. Our hardware items are manufactured to the highest standards in the industry.
Design A Door system will let you customize your door as you want!
Build the Garage Door of your Dreams with R-W's Design-A-Door Feature. Quickly Scroll through our myriad of models, styles and option and request a quote in a matter of minutes.


Their employees are efficient, doing an excellent job despite some scheduling mix-up and delay. Steven Johnson installed my garage door, he is curtious, friendly, wonderful and Hilario came back to install the machine. He did an excellent job also. I appreciate how they took their time explain and answer many of my questions. They provided quality work and they are both very professional. I would highly recommend this company to my friends and family.
Grace Tse


Anchor Doors & Service is a dealer for Richards-Wilcox Garage Doors. We sell both of their Commercial and Residential Lines. R-W has over 100 years in business, and they know how to a produce premium garage door in both quality and beauty in a competitive market. All of our customers that have purchased this product have been more than pleased with the outcome. 5 Stars for Richards-Wilcox Garage Doors
Audrey Rae


This morning, my car was trapped in my garage due to a broken garage door spring. I called RW Garage Door company at 7 am and by 8:15 am, there was a repair person at my home. I am happy to say that my garage door has been fully repaired. Trent was professional and did an outstanding job. Would highly recommend RW Garage Door company for all your garage door needs.
Vicky


Our RW Authorized dealer sales rep, Mara, was excellent in helping us choose the perfect garage door & opener system. The installation, by RW Authorized installer Paul, was done perfectly. He also helped coordinate things with the neighbor so our semi-detached units matched. Pricing was good and we are very pleased.
Bob Geddes


We got garage doors from Richards Wilcox Authorized Dealer. Very professional company and very professional job. You will not regret if you deal with this company. Well done Richards Wilcox.
Kulveet Chahal


Damian, Kyle and Mara were all very professional and fantastic people to deal with. We highly recommend RW and their dealers! In fact, can't recall another company that goes above and beyond like they do. RW DOORS made in Canada! Terrific!
R.G